2 Basic Good Tips to Choose Aluminum CNC Parts
---
Tips 1: Consider the Right Aluminum Material for Your Needs
Aluminum CNC parts encompass a versatile range of possibilities due to the unique characteristics of this lightweight and non-magnetic metal. With its adaptable nature, aluminum can seamlessly take on various forms, from robust plates suitable for fortified tanks to delicate foils utilized as wrappers. Additionally, it has the capacity to be drawn into slender wires or crafted into cans. While pure aluminum itself is inherently soft and relatively weak, its strength can be enhanced by introducing trace amounts of copper, magnesium, or zinc.
Aluminum has emerged as a relatively recent entrant in the industrial metal market, having been produced in significant quantities for just over 100 years. Designing aluminum parts presents certain challenges that need to be taken into consideration. As a company, 70% of our product line consists of aluminum-based components. We take great pride in offering our professional expertise and knowledge to assist you in navigating these intricacies.
How can we choose Aluminum CNC Parts?
Here are some most common types of aluminum used in:
Aluminum 6061 – It primarily utilized on 3, 4, and 5-axis CNC milling machines. It boasts excellent mechanical properties and exhibits ease in welding. The hardness of this particular alloy falls within the medium to high range. Additionally, it proves to be highly malleable, making anodizing and bending procedures straightforward.
Aluminum 7075 – It is widely used in industries such as bicycles and wheelchairs. It offers high impact resistance and excellent corrosion resistance. However, it should not be used for welding due to its specific properties.
Aluminum 2024 – It is widely used in the aerospace and military industries. This alloy has good wearability and high corrosion resistance in harsh environments.
China Anodized Aluminum Parts
You can view our CNC machined aluminum parts here:
Tips 2: Right Surface Finish for Aluminum CNC Parts
It offers three different types of aluminum anodizing, a popular choice for finishing metal parts. Anodizing provides excellent corrosion protection and improves the visual appeal of the components.
Type I-Chromic Acid: It provides a whisper-thin but still durable coating. Commonly used for welded parts and assemblies, and as a primer before painting. Like all anodized surfaces, it is non-conductive.
Type II-Sulfuric Acid: Harder than Type I it offers an exceedingly durable finish. Examples of usage encompass a wide range of items, such as carabiner hooks, flashlight handles, motorcycle parts, and hydraulic valve bodies.
Type III-Hard Anodize or Hardcoat: This particular anodize is known for its exceptional thickness and durability, making it highly sought after in various industries. Its versatility allows for its utilization in automotive, aerospace, heavy equipment, marine industry, general manufacturing, and military/law enforcement applications.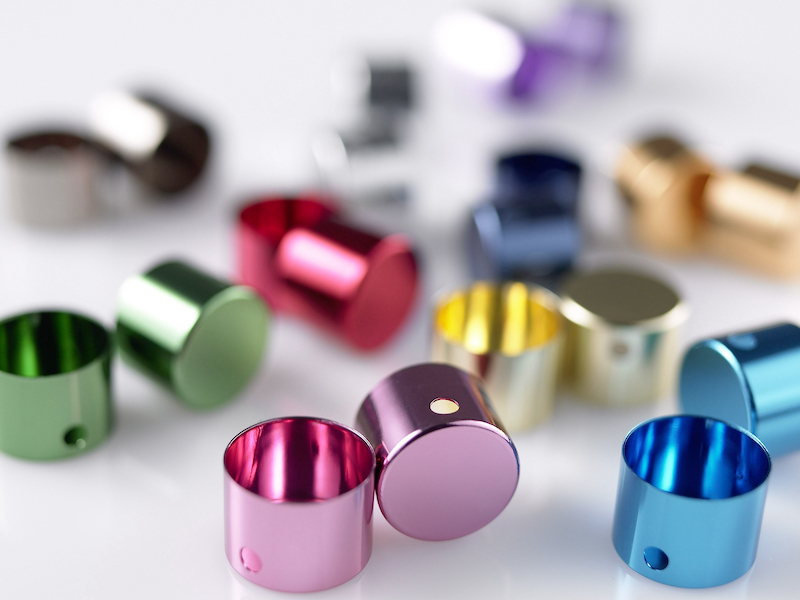 Let's Work Together
We collaborate with reputable shipping companies such as UPS, DHL, FedEx, TNT, and EMS to expedite delivery times. As a result, you can expect to receive your samples or small volume order within a maximum of seven days.
If your company needs high-precision CNC machines and aluminum parts, we would be delighted to assist you. Please don't hesitate to get in touch with us today at [email protected] to discuss your requirements further. We also encourage you to take a look at our website, where you can find numerous examples of the exceptional work we have completed over the years. We are dedicated to delivering the highest quality parts for your business and are excited at the prospect of working with you.
Jan 01, 2023