2 Basic Good Tips to choose Aluminum CNC Parts
---
2 Basic Good Tips to choose Aluminum CNC Parts
Tips 1: Right Aluminum Material to choose Aluminum CNC parts.
Aluminum CNC parts is a lightweight, non-magnetic, silver-colored metal that can be formed into almost any shape. It can be rolled into thick plates for armored tanks or thin foil for wrappers. It can also be drawn into wire and made into cans.
Pure aluminum is soft and has limited strength. Small amounts of elements such as copper, magnesium, and zinc are often added to increase strength.
Aluminum is a comparatively new industrial metal produced in commercial quantities for just over 100 years.
There are a few challenges you need to keep in mind designing aluminum parts. 70% of our products are made of aluminum. We are happy to share our professional experience with you.
Here are some most common types of aluminum used in – How can we choose Aluminum CNC Parts:
Aluminum 6061 – mainly used on 3,4 and 5-axis CNC milling machines. It has great mechanical properties and is easy to weld. The hardness of this alloy ranges from medium to high level. This alloy is easy to anodize and bend.
Aluminum 7075 – this alloy has a high impact resistance however, it is not applicable for welding due to its properties. Also, this alloy has high corrosion resistance. It is a very common material in the bicycle and wheelchair industries.
Aluminum 2024 – is widely used in the aerospace and military industries. This alloy has good wearability and high corrosion resistance in harsh environments.
You can view our CNC machined aluminum parts here: China anodized aluminum parts.
Anodizing is one of the most common finishing options, offering strong corrosion protection and enhancing the overall appearance of metal parts. Three types of aluminum anodizing are available from Protolabs:
Type I-Chromic Acid: Provides a whisper-thin but still durable coating. Commonly used for welded parts and assemblies, and as a primer before painting. Like all anodized surfaces, it is non-conductive.
Type II-Sulfuric Acid: Harder than Type I it offers an exceedingly durable finish. Usage examples include carabiner hooks, flashlight handles, motorcycle parts, and hydraulic valve bodies.
Type III-Hard Anodize or Hardcoat: This is the thickest and hardest anodize available and has a wide range of applications for parts and products in automotive, aerospace, heavy equipment, marine industry, general manufacturing, and military/law enforcement.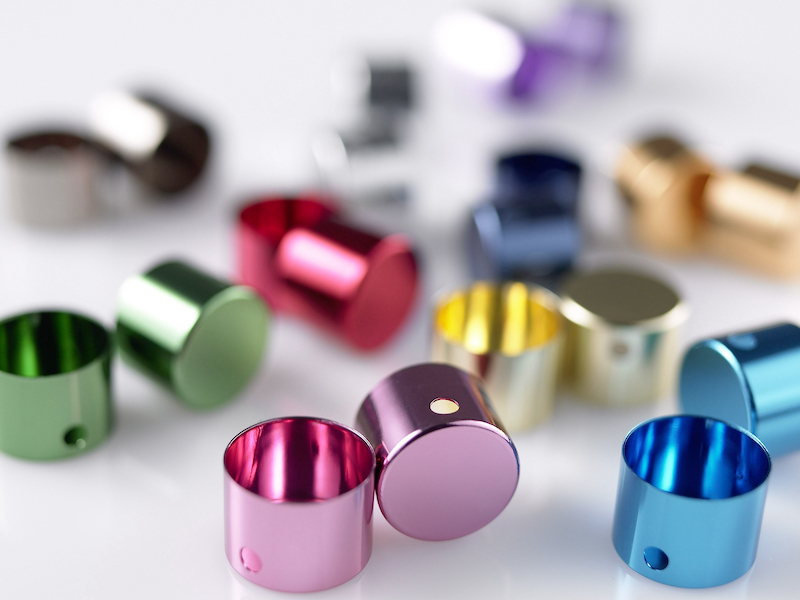 ---
LET'S BUILD TOGETHER
We work with UPS, DHL, FedEx, TNT, and EMS, to keep our shipping times down, so it should only take seven days maximum to receive your samples or small volume order.
If your product demands high-precision CNC machines aluminum parts, contact us today at [email protected] and look around the website to see examples of our work throughout the years. We look forward to crafting the best parts for your company.
Jan 01, 2023