Overview
Mechanical parts
Benefits you could get from FRIMA Mechanical parts:
You can depend on us as we have an experienced engineering team, advanced production, and inspection types of equipment, and perfect management systems for your own special mechanical parts.
You can save time as we can provide a one-stop service. Through strict evaluation and selection, we have had one strong and reliable cooperating team composed of a lot of partners in the provision of high-quality surface treatments, special materials, and standard parts.
You can save money as we can advise the most suitable way to produce your parts. We have other manufacturing methods besides CNC machining, such as injection molding, die casting, laser cutting, wire cutting, vacuum casting,3D printing, etc.
How to control quality as per your request for mechanical parts?
FRIMA is a lSO9001 & IATF 16949 certificated manufacturer and has a strict requirement for quality. To meet high quality, we have a detailed quality control system and fully-equipped measuring equipment.
In addition, our latest advanced machines and experienced engineering team can ensure we achieve high precision and complex structures with good quality, optimized design, and effective cost.
Quality is built into our products and monitored at every step of our production including raw material inspection, processing inspection, final inspection, and outgoing inspection.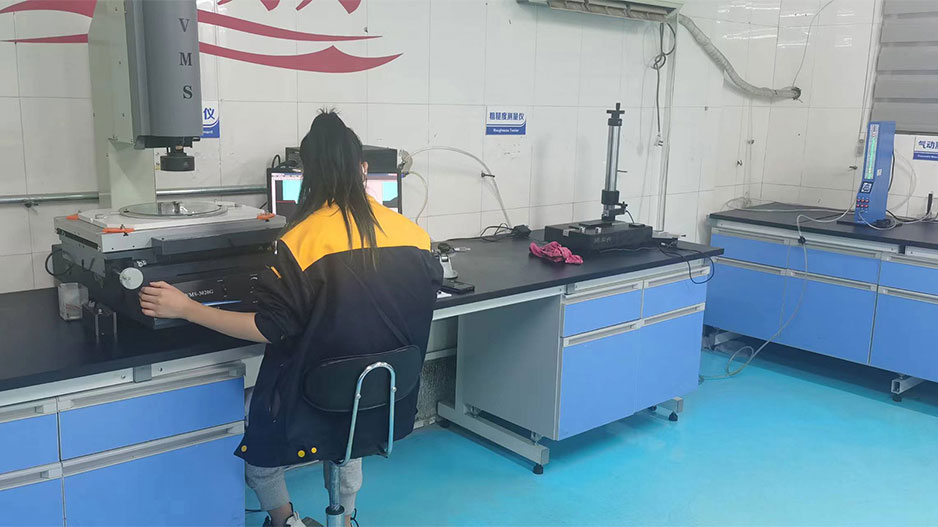 Inspection Services for the Mechanical part Industry
In the machining process, the slow wear of cutting tools will have a slight impact on the size of parts, which makes the dimension of components difficult to control in batch processing. Therefore, it is necessary to conduct a quality inspection of mechanical parts during production and before shipment to ensure that the critical dimensions of the products meet the tolerance requirements.
FRIMA offers inspection services in China for a wide range of mechanical parts, from standard parts to custom parts. Our expertise includes various turning parts, CNC parts, stamping parts, die-casting parts, welding parts, powder metallurgy, and injection parts.
our inspection process is to measure the dimensions and evaluate the appearance of the product according to the client's drawings.
For mechanical parts with high precision or used on specific occasions, their physical properties, surface treatment, and airtightness should also meet the technical standards, FRlIMA works closely with the customer's technical team to develop and perform a variety of tests based on product features to ensure that your goods meet all quality requirements before shipping.
Frequently Asked Questions
Q1: Wonder if you accept small orders?
A1: Do not worry. Feel free to contact us .in order to get more orders and give our clients more convener ,we acceptsmall order.
Q2: Can you send products to my country?
A2: Sure, we can. If you do not have your own ship forwarder, we can help you.
Q3: Can you do OEM for me?
A3: We accept all OEM orders,just contact us and give me your design.we willoffer you a reasonable price and makesamples for you ASAP.
Request an Instant Quote for Your Projects!
You will get a professional one-stop solution to boost your business.
We're glad to answer any questions you may have!
What our clients say
" We are deeply grateful to the FRIMA Machining team for their outstanding R&D services and skillful craftsmanship. FRIMA has played a pivotal role in our project's success, and we are currently carrying out positive testing in Saudi Arabia. "
Bill, Research & Development Manager