Overview
Precision Machined Parts
Precision Machined Parts rely on the use of advanced, computerized machine tools to achieve demanding tolerances and create complex geometric cuts with a high degree of repeatability and accuracy. This can be achieved through the use of automated computer numerical control (CNC) machine tools
Ningbo FRIMA is specialized in manufacturing custom-made Precision Machined Parts. Our engineering team has had rich experience in this field for many years. We have a professional quality control team that is built up of rich experienced QC & QA.
They will monitor each process of production. Each component or part will go through our QA for final inspection and testing. Make sure every product is under the customer's requirement before reaching customers.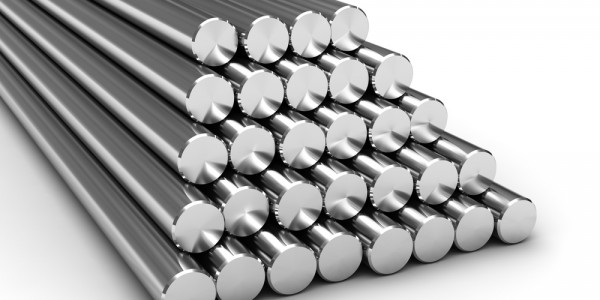 ---
The following advantages for Precision Machined Parts from  FRIMA
State-of-the-art manufacturing facilities.
On-site manufacturing supervision for quality control.
Bilingual engineers reporting on your project.
Reasonable short lead time.
More savings on manufacturing costs.
---
Feature of FRIMA Precision Machined Parts
Precision Machining Parts strictly according to the customer's drawing, packing, and quality request
Tolerance: Can be kept at +/-0.005mm
The most advanced CMM inspector to ensure the quality
Experienced technology engineers and well-trained workers
Fast and timely delivery. Speedily&professional service
Quality assurance in accordance with PPAP-3 level system inIATF16949
---
Where Are Precision Machined Parts Used?
Precision machining parts is an important part of the construction of components.
Following Industries count on precisely machined parts to manufacture products fulfilling safety and quality standards:
1. Aerospace
We function on AS9100 – a universal standard accepted for quality manufacturing and manufacturing procedures. On top of that, our team works with exceptional metal to general environmental-friendly solutions.
 2. Heating, Ventilation, and Air Conditioning (HVAC)
We manufacture and deliver many components and assemblies to the best OEM manufacturers in the world. Our motto is to stay abreast with modern equipment and engineering resources to generate the best-quality components.
3. Automobile
We own a reliable system to manufacture components for the automobile industry. Our products made from advanced quality raw materials are in accordance with the standards of the industry. Also, our modern machinery suits well with automotive customers.
4. CPVC Fittings(Chlorinated Polyvinyl Chloride)
Schilthorn provides great innovation in Brass CPVC fittings for the irrigation, plumbing, and sewerage industries. Our latest infrastructure covers advanced tools and machinery for quantitative and qualitative production.
5. Fittings and Fasteners
We are the foremost manufacturers and exporters of different Brass inserts in several lengths and breadths. Customers prefer our products due to their great performance and high tensile strength. However, the inserts are accessible in a variety of sizes, connections, finishes, and diameters.
6. Oil and Gas
We comprehend the significance of precision machining as equipment must sync with the quality and safety standards. Other than that, we deal with many materials such as Titanium, Non-Ferrous Materials, Aluminum, Alloy steel, and Engineering plastics. Our first-class manufacturing parts and supply of service from initial formation to final delivery are paramount.
---
Where choose Precision Machined Parts from FRIMA ?
FRIMA uses advanced CNC lathes to produce turned parts and components of all kinds. We work from custom designs to produce high-precision turned parts that meet their exact requirements. From the simplest parts to the most elaborate, we can deliver almost any turned part you can imagine.
Our focus is to close the gap and provide lower-cost manufacturing worldwide. Sourcing your parts with FRIMA is the closest thing to running your own manufacturing facility in China. We offer extreme flexibility for you and your project needs.
Any inquiries and orders together with drawings or samples as well as investments are extremely welcomed. We sincerely wish to cooperate with your company and create brilliance. Please feel free to send us your inquiry to our mail [email protected].
Frequently Asked Questions
Request an Instant Quote for Your Projects!
You will get a professional one-stop solution to boost your business.
We're glad to answer any questions you may have!
What our clients say
" We are deeply grateful to the FRIMA Machining team for their outstanding R&D services and skillful craftsmanship. FRIMA has played a pivotal role in our project's success, and we are currently carrying out positive testing in Saudi Arabia. "
Bill, Research & Development Manager